How to Appeal a UCLA Rejection Letter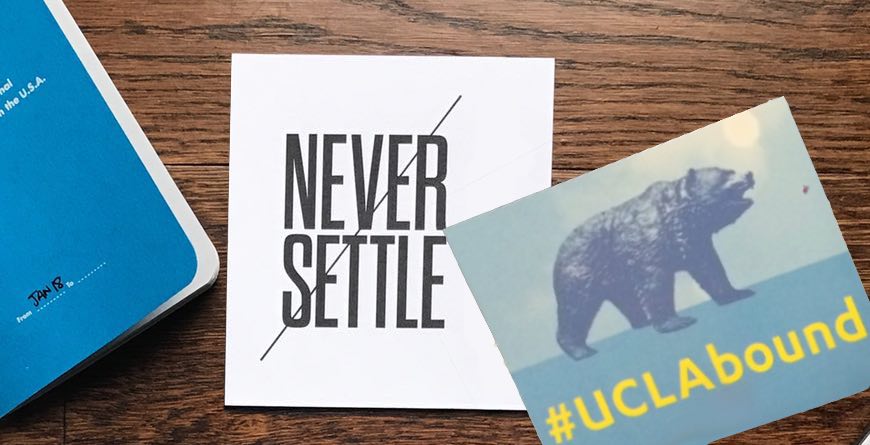 Preview:
A successful UCLA appeal letter isn't about finding a successful template online. It's about powerfully fixing the unique deficiencies within your original UC application. 
The UCLA Appeal Process:
Did you know that when you initially applied to UCLA, the admissions office graded you? At least two UCLA admissions officers and/or readers completed an evaluation sheet where you were scored across various categories. While those sheets are extremely confidential and private files, addressing the areas where you likely scored low gives your appeal its best chance of succeeding.
To pull off a successful appeal letter, keep in mind that UCLA only rejected your application—a limited representation of you—and it was your application that was scored, not the full or real version of you. This appeal is your second chance to give UCLA better windows into your life to change their opinion of your candidacy.
The Biggest Mistake to Avoid:
Many students search the web for appeal examples, fall in love with language they find, and "borrow" some of that "magic" that worked for its author. However, searching the web for an appeal letter or template with millions of hits–like the 15 year old Huffington Post one that begins with the now famous line You've Made a Mistake–and trying to make it yours isn't good. Aside from the fact that the UCs already received countless copy cat letters: developing your appeal letter around another's prose means you're not examining the right mix of issues that were seen as deficiencies in your UC application. 
Re-evaluate Everything In Your Application:
Often, it's not what you accomplished—it's what you didn't show that you accomplished, relative to UCLA's standards, that gets you marked down.
Example 1: Some applicants hope that UCLA will not notice a lackluster area they chose not to address if they can show other strengths. However, you're being compared to other highly competitive applicants who were highly scored in every evaluation category. So, silence on an important evaluative quality is not only equivalent to earning a zero—it leads UCLA to assume that no reasonable justification exists for underperformance. Shooing something under the rug hurts you. This is perhaps the most difficult aspect of an appeal to grasp: because it's not what you said, it's what you didn't address in your application that hurts you.
Example 2: Maybe you did mention that a medical condition affected your academic performance. But did you cite it plainly or deal with it in the way that UCLA would expect an ideal bruin to deal with it? Perhaps you detailed your most passionate extracurricular activity. But did you show UCLA that you pursued it in the way that an ideal Bruin would? Sometimes, writing an appeal feels like redoing an entire college application in a fraction of the page space.
The Deadline and Length Limit:
The UCLA Appeal Letter must be submitted online through your UCLA portal by 5PM Pacific Daylight Time on April 15th if you're a freshman applicant. For transfers, the deadline is May 15th. For all students submitting an appeal or waitlist letter, there is a character limit of 7,000 characters that all letters must be within. That's approximately 2 pages or 1,000 words. The letter must also include your fall term and in progress courses and grades.  
We'd Love to Be Your Guide:
A College Zoom appeals counselor can walk you through the UCLA appeal process step-by-step and help you develop your strongest appeal letter. Meetings are available virtually during the COVID19 pandemic. These meetings include analyzing your original UC application to determine the best new and compelling information to include and the proper amount of emphasis for each topic. Our appeal sessions are sold in 1.5 hour time spots ($285/hr). Most students need no more than two sessions to perfect their appeal letter and can submit their appeals within days. Contact us to learn more.
Additionally, your UCLA appeal letter can be re-used for almost every college that accepts appeals. It just needs to be adjusted to fit each college's word limit for appeal letters.