How to Appeal a UCSB Rejection Letter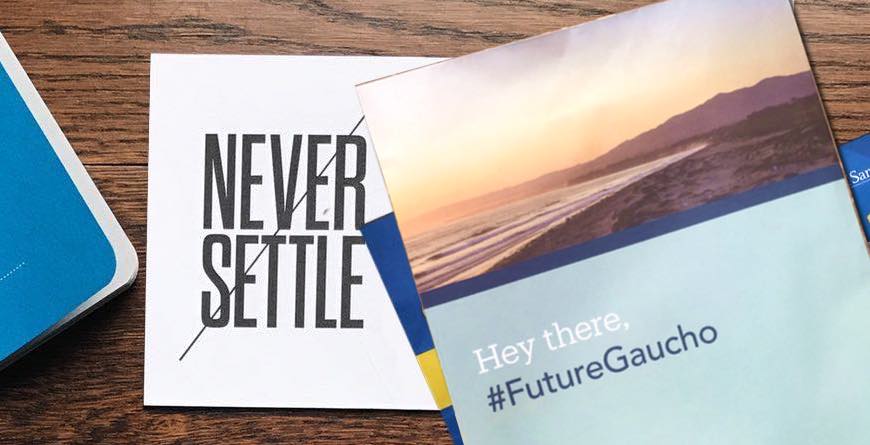 Preview:
If you are rejected by UCSB, the admissions office allows you to appeal your outcome for a second chance at acceptance. New in 2021: waitlisted applicants can no longer appeal until they are officially denied.
The UCSB Appeal Process:
If you feel shocked about being rejected by UC Santa Barbara (UCSB), you're not alone. Between UCSB's classes of 2018 and 2022, the university jolted from a moderately selective 44% admit rate to a very selective 32% admit rate. The admit rate for the class of 2026 dropped further to 25%.  The shift has happened so suddenly that a UCSB admissions tour guide asserted that UCSB's current freshmen are a remarkably different type of student than UCSB's own seniors.
Growing more capable of accepting and enrolling a higher caliber of qualified applicants with each passing year, UCSB's "fit" profile isn't what it used to be. So, understanding how to stay ahead of this new "fit" profile means everything to the success of your appeal letter.
Your Chances of Success:
UCSB's admissions trend is actually good for your appeal's odds of success. Why? Because the admissions offices are seldom accurate at predicting how many admitted students are actually going to enroll after a record-low acceptance rate. When UCSB over-estimates its attractiveness—like most admissions offices do in these situations—rejected students can win big by not throwing in their towel too soon.
The Best Appeals = Relevant Appeals:
Because UCSB limits each text box on their appeal form to a maximum of 500 characters each (≈80-90 words), your messaging needs to be as on-point and focused as possible. The best strategy for your appeal letter is to patch the right holes in your original UC application and share new details about your candidacy that show you are a better fit for the university now. Given the limited character count, you'll need to be extremely targeted in your messaging.
UCSB's old appeal instructions stated, prior to 2021, "The letter should not simply repeat information that was presented in the application." Similarly, the new instructions say, "What new information can you share? We already have your UC application to reference. What's NEW?" However, new and compelling information isn't only information that occurred after you applied on November 30. You can revisit and re-characterize old information, showing new angles to them that make you look stronger than you previously evidenced yourself to be.
Additionally, UCs are now test blind. Therefore, for high school applicants, reporting an SAT/ACT score will not sway their decision.
This next part is tricky. For high school students, UCSB no longer considers better grades you earned in your senior year as new information. Any new academic information presented must relate to issues or circumstances occurring before you applied on Nov. 30th of last year. However, for transfer applicants, UCSB will consider better grades you've earned since applying as a new academic update.
How We Can Help
A College Zoom appeals counselor can walk you through the appeal process step-by-step and help you develop your strongest appeal letter for UCSB quickly and efficiently. These meetings include analyzing your original UC application in meeting #1 to determine the best new angles to take on your candidacy. Because the UCSB appeal is so short, in most cases, we should be able to get you set up with just one meeting. If UCSB is your only appeal, then 1 hour ($350, as our rate is $350/hour) should suffice. Most UCSB appellants need no more than one session.
If you have multiple appeals to work on, 1.5 hours for the meeting is needed ($525) and we'll target the longer appeal first in the filtering process of distilling down to the strongest details for the UCSB appeal. In such cases, two sessions may be helpful. However, strong writers appealing multiple colleges may still only need the first meeting since we aim to get you everything you need to finish on your own in meeting #1. Contact us to learn more.
P.S. Your UCSB appeal letter concepts can be re-used for your other UCs. However, again, if you are appealing other UCs, we'd recommend focusing on the appeal with the longest length limit first, and then cutting it down to UCSB. It's a much easier and more intuitive experience following that approach.