How to Appeal a UCSB Waitlist or Rejection Letter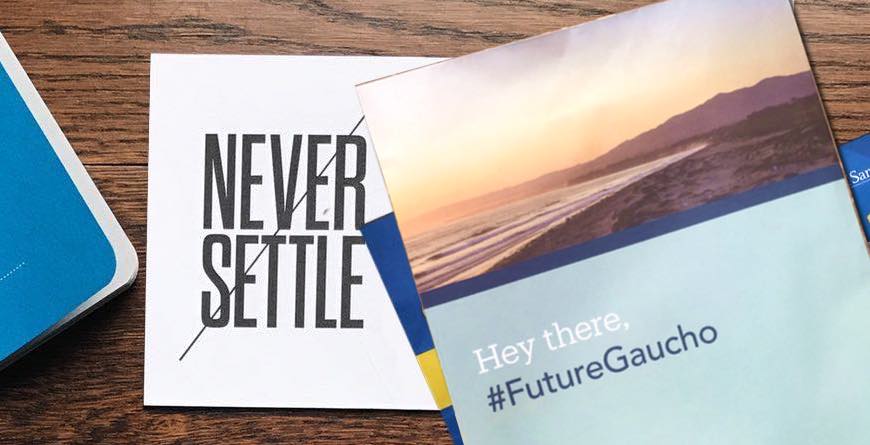 Preview:
High school seniors: Whether you are waitlisted or rejected by UCSB, the admissions office considers you "not admitted" and allows you to appeal your outcome for a second chance at acceptance.
The UCSB Appeal Process:
If you feel shocked about being waitlisted or rejected by UC Santa Barbara (UCSB), you're not alone. Between UCSB's classes of 2018 and 2022, the university jolted from a moderately selective 44% admit rate to a very selective 32% admit rate. The shift happened so suddenly that a UCSB admissions tour guide asserted that UCSB's current freshmen are a remarkably different type of student than UCSB's own seniors.
Growing more capable of accepting and enrolling a higher caliber of qualified applicants with each passing year, UCSB's "fit" profile isn't what it used to be. So, understanding how to stay ahead of this new "fit" profile means everything to the success of your appeal letter.
Your Chances of Success:
UCSB's admissions trend is actually good for your appeal's odds of success. Why? Because the admissions offices are seldom accurate at predicting how many admitted students are actually going to enroll after a record-low acceptance rate. When UCSB over-estimates its attractiveness—like most admissions offices do in these situations—waitlisted and rejected students can win big by not throwing in their towel too soon.
The Best Appeals = Relevant Appeals:
The most important thing that will make your appeal letter successful is starting off with the understanding that it's not all about your feelings and revelations. You can sprinkle them in for exposition, but they should not be the predominant center of attention. If you feel that your letter has become a cleansing and cathartic "tell all" exposé, you likely steered your message into irrelevance.
The best strategy for your appeal letter is the same whether you're waitlisted or rejected. In either case, your job is to patch the right holes in your original UC application and share new windows into your life that show you as a better fit for the university now. Be targeted in your messaging.
UCSB's appeal instructions state, "The letter should not simply repeat information that was presented in the application." However, new and compelling information isn't only information that occurred after you applied on November 30. You can revisit and re-characterize old information, showing new angles to them that make you look stronger than you previously evidenced yourself to be.
Write Smarter, Not Harder:
Avoid falling into the trap of thinking that, just because there isn't a word limit on the UCSB appeal, "more is more".  Actually, "more" means enticing your reader to glance and skip.
If you want to slow speed readers down, you need to write in smaller, more targeted paragraphs. Equally as important: The amount of space you allocate to each issue must be equal to its significance to your reader. Your reader only has so much of an attention span.
The Right Tone
In your tone, you'll need to walk a fine line between giving it your all and keeping your head held high. You'll need to respect UCSB's decision while still objectively demonstrating that you're more qualified than your UC application indicated.
How We Can Help
A College Zoom appeals counselor can walk you through the appeal process step-by-step and help you develop your strongest appeal letter for UCSB quickly and efficiently. Meetings are available virtually during the COVID19 pandemic. These meetings include analyzing your original UC application in meeting #1 to determine the best new angles to take on your candidacy and polishing your appeal letter detail by detail in meeting #2. Our appeal meetings are sold in 1.5 hour time spots ($285/hr). Most students need no more than two sessions to perfect their appeal letter and submit their appeals within days. However, strong writers may only need the first meeting. Contact us to learn more.
P.S. Your UCSB appeal letter can be re-used for your other UCs. It just needs to be adjusted to fit each college's different world limit for appeal letters.