Santa Monica-Malibu Unified School District
Testimonials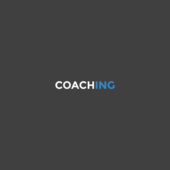 Santa Monica-Malibu Unified School District

David Reynaldo represented College Zoom at Santa Monica High School's Career Day in 2013 and 2014. In 2013, he spoke about entrepreneurship and college admissions alongside The Stylist LA's Emily McDonald. In an email to David, the head of Santa Monica High School's Career Day said: "Your co-presentation with Emily scored one of the highest in student evaluations! 4.8 average with 5 being the highest." Here are some of the comments:
I learned more here than from my business class
I didn't fall asleep for the first time in a presentation, very interested about the presenters
Highly recommend it
Really taught me the fundamentals of entrepreneurship
Funny at times, keeps audience interested
Thanks for using examples
Really could connect
Answered all questions and more
They changed my mind.
Very energetic and informative
Very interesting information and great backgrounds
Made contact, knew how to talk to teenagers!
Excellent job!
I am telling my friend to go during her next period now
Highly recommend, very inspirational
Bro was cool
It is very good information for us students at SAMO to know, to learn how to make money and be successful in life.
They did so good that I'll be emailing them when I get home
Great must go to again!
The questionnaires from 2014 are pending.