Most Varsity Blues Students Knew and Should be Expelled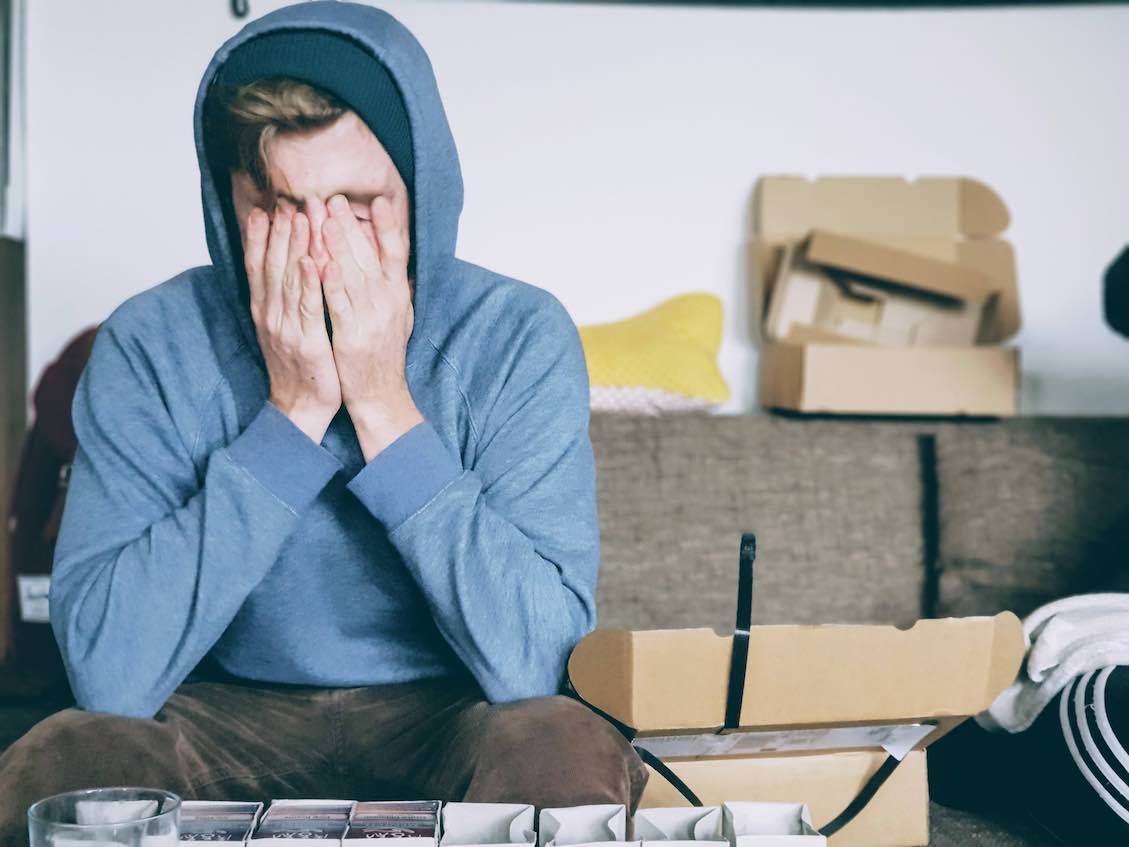 Preview:
The maneuvers allegedly made by families in the Operation Varsity Blues scandal required a student's knowing complicity (at best) and willful collusion (at worst). Early reporting echoed prosecutors' beliefs that most students didn't know, but the nature of the college admissions process makes that impossible.
Why Most "Operation Varsity Blues" Students Knew 

and

 Should Be Expelled:
The indictment contains an alleged recorded conversation where lawyer-parent Gordon Caplan voices his concern to William Rick Singer. Caplan is quoted as saying, "I'm not worried about the moral issue here. I'm worried...if she's caught doing that, you know, she's finished."
He was right. Any one of the three types of fraud found within the Varsity Blues indictment triggers grounds for expulsion:
Bribing an official to grant a fake athletic recruit admission
Bribing an official to increase SAT/ACT scores
Hiring individuals to pass online classes for a student
Three Counts of Fraud, Three Smoking Guns
This article explores at least one smoking gun of evidence existing within each fraudulent action. Each one requires that a student be willfully complicit (at best) or an active participant in the fraud (at worst).
1. Why Most Fake Student Athletes Had to Have Known:
There are numerous, student-centric touch points in the admissions process that require the student's involvement. These should have triggered even the most innocently naive student to pause for thought.
i. Matching Information on the College Application and Athletic Profiles:
This is the smoking gun for most, if not all, of the fake athletes, even the ones who did not pose for fake photographs. Throughout the 23 page indictment and 204 page supporting affidavit, a trademark pattern emerges. Singer always creates a fake athletic profile for the student, sometimes without the student's knowledge or consent. However, the student's implication always occurs when the student's college application is edited to include fake extracurricular activities and/or fabricated essay elements because it needs to be made congruent with the fake athletic profile. The Henriquezes daughter's application is one such example:
"In addition to the falsified essay, the application falsely indicated that [Henriquezes's daughter] played "club tennis" all through high school for 20 hours per week and 52 weeks per year, and listed her as having a "Top 50 ranking" in the United States Tennis Association ("USTA") Junior Girls Tennis for her sophomore through senior years of high school, and as being on the USTA All-Academic Team for tennis for her junior and senior years. In fact, records obtained from the USTA do not show that she played at any USTA tournaments in high school."
The Affirmation of Integrity:
Such fabrication is an open and shut case for expulsion. When students submit their colleges applications, they are required to agree to an affirmation statement. In the Common Application, for example, the affirmation statement reads:
"I certify that all information submitted in the admission process -- including this application and any other supporting materials -- is my own work, factually true, and honestly presented...I understand that I may be subject to a range of possible disciplinary actions, including admission revocation, expulsion, or revocation of course credit, grades, and degree should the information I have certified be false."
A student cannot apply without agreeing to this condition. An intriguing situation is the case of Elisabeth Kimmel's son, who is alleged to have not known about his parent's scheme to position him as a track athlete. His affirmation of integrity statement was still a promise to USC that he personally certified all of his USC application materials to ensure that everything was true.
"The application ultimately submitted to USC falsely described Kimmel's son as a "3 year Varsity Letterman" in track and field and "one of the top pole vaulters in the state of California."
ii. The Suspiciously Early Conditional Acceptance: 
To get an idea of the speed at which student athletes must make a decision commit to one college as a recruit, the indictment stated that one student was conditionally accepted to UCLA in June of her junior year. Notably, the UC application is not even available that early in the admissions cycle. Every year, the UC application goes live and becomes accessible to students only on August 1st (two months later) and not earlier. Imagine a teenager who has no knowledge of the scheme, then receives a conditional admissions offer from a Division 1 university before he or she has even submitted an application. Imagine the shock. Unless the student was in on it, he or she would rush to tell friends, blowing up the entire scheme.
On the other hand, what if parents chose to hide the conditional acceptance letter from their child? Homayoun Zadeh, one of the indicted parents, had to allegedly push his daughter to make a 100% commitment to USC midway through her junior year, due to the early admittance timeline for recruited athletes. However, like most students who are not in the driver's seat of their own admissions prep, she wasn't ready to commit to one college so early and she became very suspicious:
"In a lengthy text message exchange that began on or about March 20, 2017, Zadeh discussed the admission of his daughter to USC with Singer...Singer told Zadeh that he "must act quickly." Zadeh replied that his daughter had become "extremely upset as to why I am pressuring her to make a decision on the spot." Zadeh wanted "a little time so that [he could] approach [his] daughter in a way that is more conducive. I really appreciate what you have done." Singer responded: "I can ask [the athletic board] tomorrow [for more time] but my guess is the answer will be no. Since the funds have been transmitted I need to cover myself. If they say no then I need to pull the trigger then [and shut it down]." Zadeh replied that his daughter was concerned that "she did not get in on her own merits. I have not shared anything about our arrangement but she somehow senses it. She's concerned that others may view her differently.""
Zadeh's daughter was ultimately admitted to USC as a fake lacrosse recruit, even though she did not play lacrosse competitively.
iii. Hiding From High School Counselors:
Private high schools are small, intimate environments. The school counselors know each student well. At the end of every admissions cycle, school counselors ask students to update them on their acceptances. High schools hunt down this information to show prospective students where alumni get admitted.
"On or about April 1, 2018, a guidance counselor at Sloane's son's high school e-mailed Sloane and his son for an update on what schools had accepted Sloane's son. Sloane forwarded the request to Singer with the note: "What do you think we should do? Either we can list all the non-USC acceptances and not include USC or include everything or do nothing?" Singer responded as follows: They know about USC. One of the counselors questioned [your son] getting in as Water Polo player this week. My folks at [U]SC called me so we could restate [your son] playing in Italy as [his high school] does not have a team."
In many recorded conversations, parents, Singer, and the athletic coaches express concerns about staying in the shadows. At times, concerns are expressed about school counselors who have become suspicious and began probing. This wasn't a service parents paid one time for and forgot about. They constantly acted to keep from being exposed. In Lori Loughlin's case:
"Singer has advised investigators that, in or about late 2017, a guidance counselor from the high school attended by Giannullis' daughters inquired of the younger daughter about her sister's athletic recruitment to USC. According to Singer, the counselor did not believe that either of the Giannullis' daughters participated in crew, and was concerned that their applications may have contained misleading information."
In another example, USC Associate Athletic Director Donna Heinel allegedly left a voicemail for Singer to determine how Lori Loughlin's youngest daughter could be coached to not expose the scheme.
"I just want to make sure that, you know, I don't want the -- the parents getting angry and creating any type of disturbance at the school. I just want to make sure those students . . . if questioned at the school that they respond in a[n] appropriate way that they are, walk-on candidates for their respective sports. They're looking forward to trying out for the team and making the team when they get here. OK? That's what I just want to make sure of. [Inaudible.] So I just don't want anybody going into . . . [the Giannullis' daughters' high school], you know, yelling at counselors. That'll shut everything -- that'll shut everything down."
iv. Enrollment Privileges:
During enrollment, each student athlete gets paired with a student athlete academic advisor to help him or her build a class schedule conducive to athletic participation. These advisors proactively reach out to students.
"In or about the summer of 2014, a USC athletics academic counselor e-mailed Macfarlane's daughter regarding her fall 2014 class schedule, asking her to change her Friday classes because she would be missing most Fridays "due to travel or games." The e-mail was copied to the newly appointed head coach of women's soccer at USC. Macfarlane's daughter forwarded the e-mail to Macfarlane, asking whether she needed to respond. Macfarlane forwarded the e-mail chain to Singer, asking for his advice."
The fact that a regular, unknowing student would not address their non-athlete status with their academic counselor during course registration, and instead ask the parent whether she needed to respond to the academic counselor is highly implausible.
2. SAT/ACT Scheme Students May Not Have Known But May Still Be Culpable:
Singer explained that a necessary prerequisite for the SAT/ACT cheating scheme was qualifying every participating student for extra time on the exams. Therefore, students without legitimate learning disabilities needed to fake disabilities for a psychiatrist evaluation. Then, the student's family would specially request to take the exam at one of two testing locations that were rigged.
Even if a non-disabled student genuinely did not know that his or her parents had paid a bribe to rig a specific ACT/SAT sitting, participation in the scheme to fraudulently obtain extra time is still enough to invoke expulsion. There are many resources on the internet that teach students how to fake ADHD symptoms during momentarily examination by a psychiatrist. Unfortunately for them, more thorough examinations than the ones required for SAT/ACT extra time qualification do exist.
Under greater scrutiny, ADHD frauds can be retroactively indicated by objective GPA trends and patterns that signify impairment. One such abnormality warranting further investigation would be a student who lacked a 504 plan prior to qualifying for extra SAT/ACT time and also had no upward GPA trend once medication was started. The more out of sync the signs in the student's historical record are, the higher chance that he or she was fraudulently diagnosed.
Additionally, Singer never marketed himself as a specialist for students with special needs. So, it's statistical certainty that many of his participants in the SAT/ACT cheating scheme did not have legitimate learning disabilities.
The only way a student may have legitimately known nothing about the scheme is if he or she already had a medically diagnosed and documented learning disability.
3. Students Having Others Take Online Classes For Them
The college applications require students to self-report and/or submit transcripts for every course taken at any post-secondary institution attended. So, even if we assume that a student didn't know someone else took an online class in his or her name, at some point the student would need to report the class in his or her college applications to earn the credit for them, violating the affirmation of integrity. If the student excluded those classes from his application because he or she did not know they were taken, the National Student Clearing House would be able to show the colleges that coursework was not fully reported and the college would have inquired.  The only way the student would remain ignorant is if someone else completed the college applications on his or her behalf, which again violates the affirmation of integrity.
At one point of describing the online class scheme, Singer tells the lawyer-parent, Caplan, "The only one who can catch it is if you guys tell somebody…So the only way is, if someone says at [your daughter's] school, "Oh by the way, you re-took this class, congratulations, you got an A, blah, blah blah," she can't act like "Really? When did I take that?"
Mr. Caplan responds:
"Oh yeah, I, she, she won't talk"
He didn't expect wire taps, paper trails, and criminal witnesses in his premonition. However, a cross-examination of the supposedly A student's knowledge of the course and its material can quickly expose fraud.
In Conclusion:
It comes down to common sense.
The students who were smart enough to figure it out likely did. Those who didn't will likely be deemed by a university board to have not been qualified for admission without the help of the cheating scheme.